Tailored Training Programs are
Designed to Maximize Performance
Improving Managerial Effectiveness
with Versatility

Leadership Excellence
in the 21st Century

Learn Coaching Skills for
Maximizing Performance

Gain Mastery of
Effective Communication Skills


Tailored Training Programs are
Designed to Maximize Performance
Improving Managerial Effectiveness
with Versatility

Leadership Excellence
in the 21st Century

Learn Coaching Skills for
Maximizing Performance

Gain Mastery of
Effective Communication Skills
World Class Training For Your Business
Founded in 1992, Dorsey Management Services develops world class training programs for small businesses, government agencies, and Fortune 500 companies. Your team will benefit because the tailored training programs are designed to maximize performance and produce measurable results.
Calvin Dorsey, President of Dorsey Management Services, has trained more than 100,000 people from various countries and cultures from around the world. To produce measurable results, Calvin inspires the audience to acquire new skills and change their behavior. Of the most recent 1,478 people who have attended his training programs, 99.5% rated his "Trainer Effectiveness" as Excellent, Very Good, or Good. Prior to starting his management consulting business, Calvin served as Vice-President of Sales, General Sales Manager, Sales Manager, and Account Executive with top broadcasting companies. During this time, he and his teams set numerous sales records. To further enhance his skillset, Calvin served as an Adjunct Professor in the School of Management at Texas Woman's University and he was recognized as Adjunct of the Year. Furthermore, Calvin has published articles in national sales publications, produced and hosted a public affairs television show which earned fifteen international awards including the prestigious Silver Telly, and served on a variety of Boards and Commissions in his community. He is a member of the National Speakers Association, ATD, and Toastmasters International. Calvin has a Master's Degree and he is a graduate of Stanford University.
Proven Results! Proven Programs! Proven Approach!
Produced 90 day turnarounds and record-setting sales results
Achieved annual revenue increases of 40+ %
Navigated organizational change successfully
Course credits available (CPE and CEU)
Success
Created, Produced, and Hosted Community Comments, an award-winning public affairs television show, which earned 15 international awards including the prestigious Silver Telly
Toastmasters International Triple Crown Award
Texas Woman's University Adjunct of the Year in the School of Management
Colonial Life Premium Pacesetters Award / Ruby Status
WSB AM/FM Account Executive; Record-setting sales performance
Record-setting management performance
Consistently high Trainer Effectiveness Ratings
Courses include:
Skills for High Performance Teamwork
Improving Managerial Effectiveness with Versatility
Effective Communication Skills
Behavioral EQ
Leadership in the 21st Century
Project Management
Bootcamp for Managers and Supervisors
Sales Strategies: The Two Call Close
The Trust Factor: Creating Win-Win Relationships
Coaching Skills for Maximizing Performance
Maximizing Business & Client Relationships
Conflict Resolution: A Peak Performance Plan
Developing a High Performance Strategy: Competing to Win
Negotiate to Yes
Other programs upon request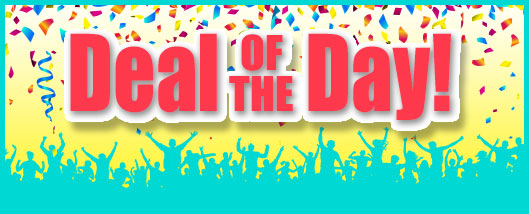 To receive the DEAL OF THE DAY, use the contact form on this web-site. Enter your information and select "DEAL OF THE DAY" in the Interest section. If you are the first person to respond on that day, you will receive a 20% Discount on any program that you choose.
A significant research study found that interpersonal skills are an important element of overall success comparable to intelligence, work experience, and personality. Statistical analysis identified a strong correlation between high Versatility and effectiveness in 47 elements of job performance such as "ability to effectively manage conflict", "ability to influence", "initiative" and "effective team leadership".
MANAGERIAL SUCCESS STUDY FINDINGS
Managers with higher levels of versatility perform better on the job.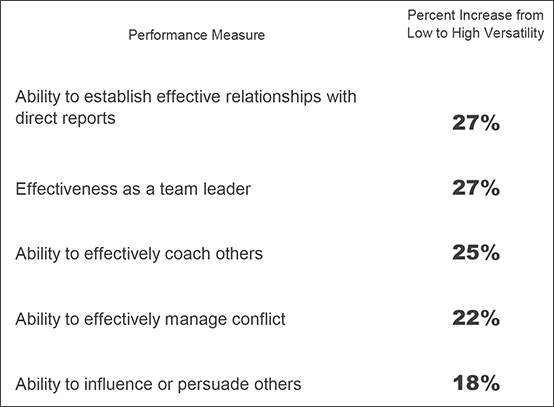 Increase Sales Revenue Audio Clip
How can entrepreneurs work to increase sales? Listen to Calvin Dorsey, keynote speaker and expert on this business subject.
Video Clips
Sample a selection of business insights that have been supported by facts and are proven to contribute to business success. Calvin Dorsey, speaker and instructor.
"Interpersonal skills linked to success"
"Employee Engagement benefits"
"Gallup study on Employee Satisfaction"
"Versatile Managers Increase Productivity"
We appreciate all of our clients.
"The training was truly informative, unique, and valuable to our organization. Mr. Dorsey did a wonderful job and provided us with innovative tools to better manage our employees as leaders."
Monica Flores,
Human Resources Director
–